Listen to the full audio story
ARNdetours20111-05-11.mp3
Show Embed Code
|
Download the MP3

David Roe was living in a Los Angeles homeless shelter when he got a message from someone he once loved.
A photo of David and Tami: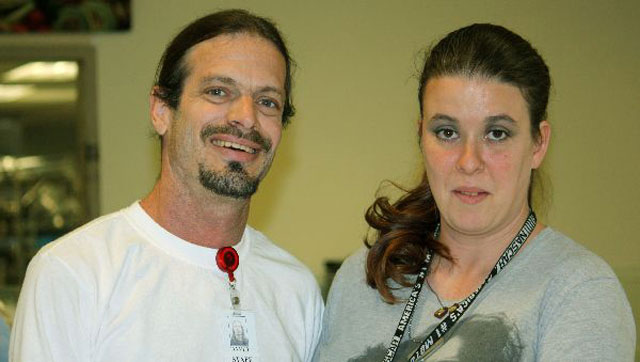 Detours is an offbeat podcast with creative, boundary-pushing audio. Led by radio producer and ARN adjunct teacher Karen Lowe, students cruise the sonic landscape in search of fresh ways to tell stories.